The Strategy Behind The Dubai Expo
A look into the what and why of the Dubai Expo 🇦🇪🌐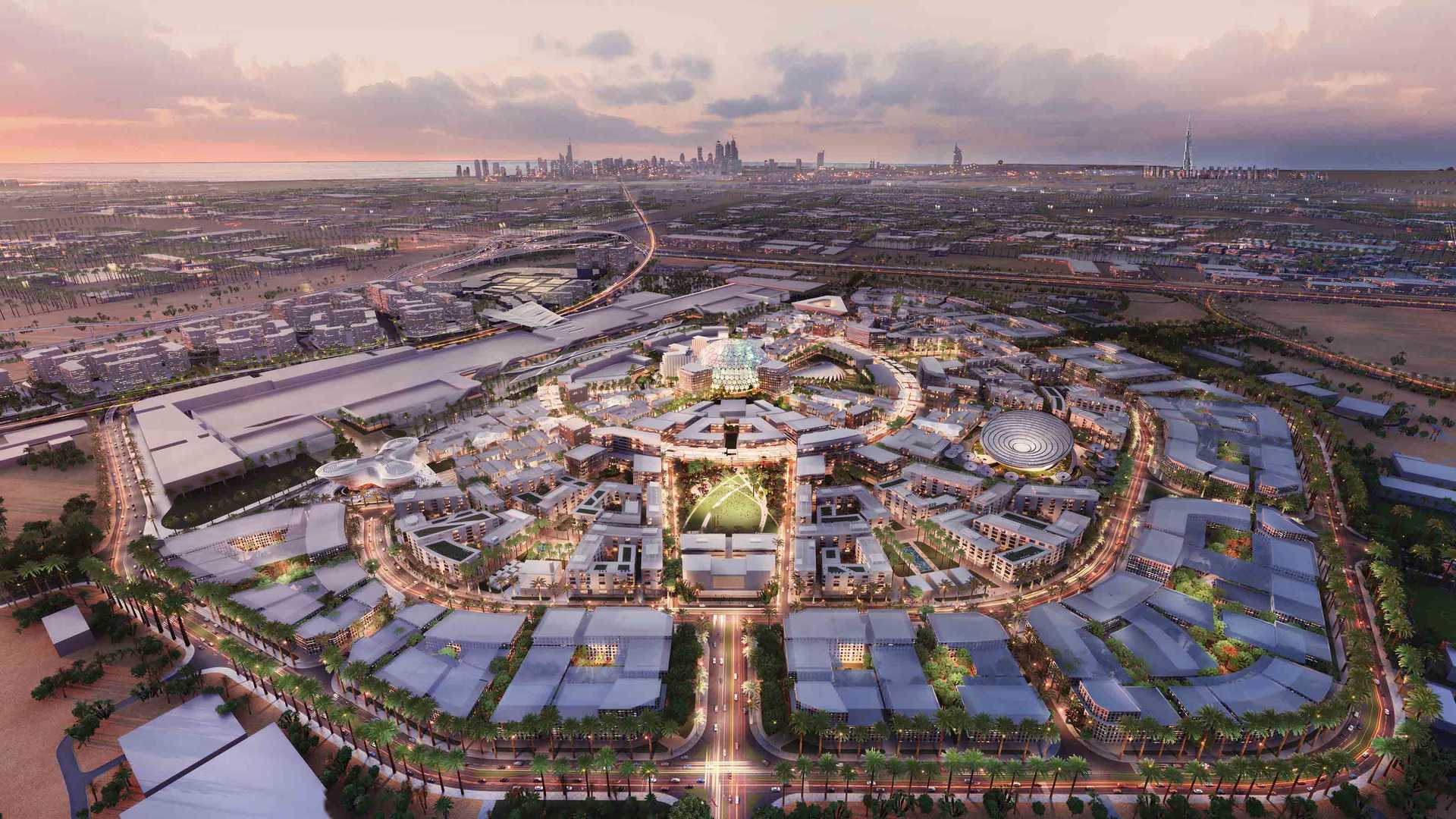 Table of Contents
Hi there!
After being delayed for a year due to Covid, Dubai Expo 2020 is now live — from 1st October 2021 to 31st March 2022.
World Expos are among the world's largest mega events, attracting more visitors than the Olympics and FIFA World Cup combined!

But what are these Expos, really? Why do so many cities line up to spend billions to host them? And what's in it for the participants?
In typical Stebi fashion, this article unpacks the economic and strategic logic behind the Dubai Expo, from each stakeholder's point of view.
I hope you'll enjoy it!😊
---
What are they?
The Bureau International des Expositions (BIE), the organisation that regulates and oversees World Expos, defines them as mega-events, where all nations officially come together, to find solutions to pressing challenges of our time. But that doesn't paint a picture, does it?
From my visit to the Dubai Expo in October, here's how I'd put it:
Think of a massive shopping district.

Where the 'shops' are not Nike, Samsung, and Mercedes; but India, Switzerland, and Japan.

And no, countries don't operate from showrooms or kiosks, but from 'national pavilions' (dedicated buildings).

The purpose isn't to sell products for profit, but to brand their nation in the eyes of a global audience. And they do this by showcasing their culture, business innovation, and hospitality.
---
Why do cities host them?
Where attention accumulates, growth happens.
What comes to your mind when I say the names — New York, London, Paris, or Singapore?
These cities have done a great job of creating an international brand. This branding helps them:
Earn revenues from tourism.
Get an inflow of human talent (to work and to stay).
This causes an increase in demand for goods and services in their economy. And makes real estate prices rise.
Thus, global corporations open local offices to serve this population.
As social hubs, the world becomes an audience to the many stories told about these cities, and with them as the stage.
These happenings create a virtuous cycle, which continually magnifies that prestigious brand.
To put this branding cycle in motion, the prerequisites are — excellent infrastructure, unique culture, and vibrant economy. Once these are in place, the only thing the city needs to do — is marketing!
And a global event like an Expo is a magnificent marketing initiative to show off their great infrastructure, likeable culture, and vibrant economy that's ripe with opportunity! This, like I said before, brings — immigration, investments, and tourism.
So, any city / country that bids for and hosts a world event, does so to fulfil its aspiration of becoming a world city. And that's why Dubai was so keen. UAE's announcement of moving to a 4.5 day workweek model is another branding push.

---
How does a city justify its investment; is there any return on investment?
How much money Dubai actually spends to pull this off, would be reported once the Expo closes. Prior estimates of $ 10-11 Billion have been made. And already, $4.1 Billion has been spent on Expo related road and infrastructure projects.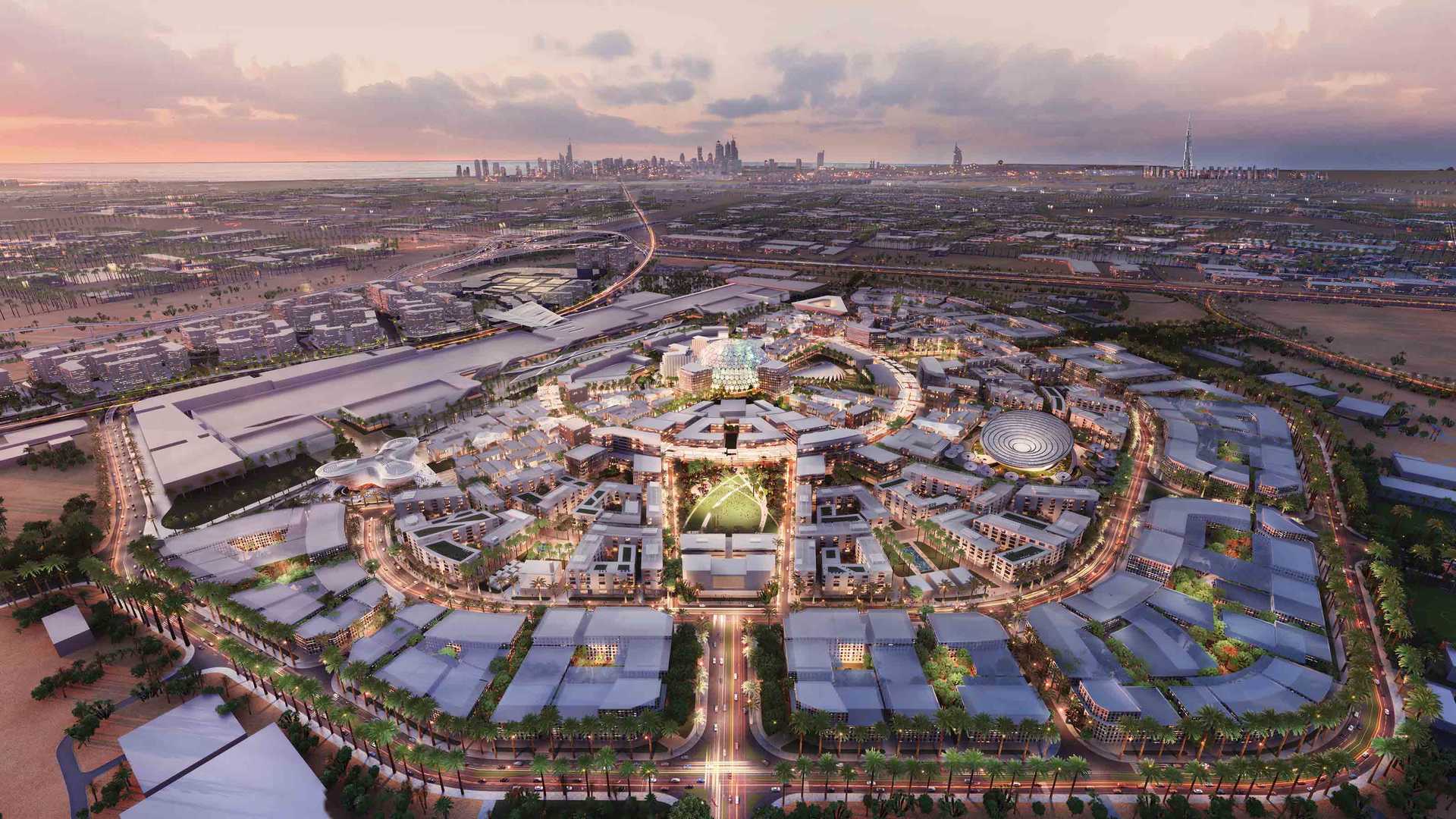 We already know how the Expo should boost the Dubai brand. From an economic standpoint, its impact can be broken into three timelines — pre-Expo, during-Expo, and post-Expo. (source of numeric estimates below — EY report)
Pre-Expo
The period from winning the bid in November 2013 to September 2021.
Thanks to the massive investment in infrastructure and transportation, industries like construction and real estate boomed. This created jobs for architects, builders, construction workers, and allied industries. An expected $10.3 Billion in Gross Value Added (GVA), and 37,500 jobs per annum, were added to the economy.
GVA = GDP - (Taxes - Subsidies).
During-Expo
1st October 2021 to 31st March 2022
Expected spending by tourists, international delegates, and residents should contribute a GVA of $ 6.2 Billion, while adding 49,700 jobs during this period. Such spending will benefit hotels, retail, hospitality, etc.
Post-Expo
April 2022 to March 2031
During this 'Legacy of the Expo' phase, is where Dubai has tried to learn from the mistakes of previous host cities who were left with wasted infrastructure. They plan to redevelop the venue while keeping some parts unaltered.
What they're calling District2020, shall be a large mixed-use site, having residential areas, educational spaces, park land 7 sports facilities, and business hubs. Companies like Siemens, Accenture, and Terminus Group have already committed to become tenants at District2020.
During this period, sectors like business services and event organisation, should see growth; generating a GVA of $ 17 Billion and 53,800 jobs per annum.
So overall, between 2013 and 2031, the Expo would deliver around $33 Billion in GVA, and around 48,000 jobs per annum to the UAE's economy.
Now, technically, GVA doesn't mean that the money flows back to the government (they just earn a 5% VAT). It just means that the size of their economy has grown. Mission accomplished!
The goal of government spending is to grow the economy, and not to earn a return on capital.
---
Are there any other benefits?
Other than branding and economic stimulation, there are diplomatic rewards as well. Some countries like Israel, Qatar, and Iran – despite their strained relations with the UAE – had pavilions at the Expo.
UAE's trade with Israel has already picked up. And Israel stated a few months back that it's aiming to 4x the number in three years.
Then there are opportunities for community involvement as well. The Expo provided an unpaid volunteering opportunity (with some perks) to 3,00,000 people from over 135 nationalities! PS, there were 18,00,000 applications!
These volunteers performed 30 distinct roles. Some worked at country pavilions, some supported school teams on group visits, others worked in IT and event ceremonies.
So all-in-all, the expo brought to the UAE a return on investment in — branding, economic growth, diplomatic relations, and global community development. Not a bad deal!
---
And, why do other countries participate?
Again, branding; and the opportunity to enhance foreign trade.
If you were India's Prime Minister, and heard about the World Expo, you'd want us to be well represented to that audience. Just to give you a metric, in the first 40 days of the Expo, it had welcomed over 3 million visitors. Such opportunities are hard to come by.
Through their pavilion, a country can give visitors a taste of their unique culture and heritage, their business innovation, their indigenous cuisines, and so on. Hoping that someone in the audience will become a future tourist, or engage in business transactions, or even just spread the good word.
Further, since 192 countries have their pavilions, each country's delegate has a 6-month opportunity to interact with peers from other countries and maybe find opportunities for bilateral growth.
India, not only has one of the largest pavilions at the Expo, it's also among the few countries to have a permanent pavilion at the Expo site. They plan to maintain it, partly as an office, and partly as a space to hold cultural and trade events.
---
A World Expo is a wonderful cultural experience for a visitor. Where else can one experience any culture in the world in one place? Plus, the architectural beauty of some pavilions, is really, really breathtaking! My favourites were — the UAE, Switzerland, and Saudi Arabia. If you have the chance, I would recommend that you visit.
I hope you enjoyed this article, and maybe had a taste of the Dubai Expo. I've refrained from mentioning the corporate speak around sustainability, opportunity, mobility and so on. The purpose of this piece was to understand the 'why' behind the Expo. Do share this piece with those you think would appreciate it.
Until next time! ✌🏼
---
Stebi Newsletter
Join the newsletter to receive the latest updates in your inbox.