What is Mukesh Ambani doing?
Mukesh Ambani has been on a roll lately. Here's a look at what he's been up to...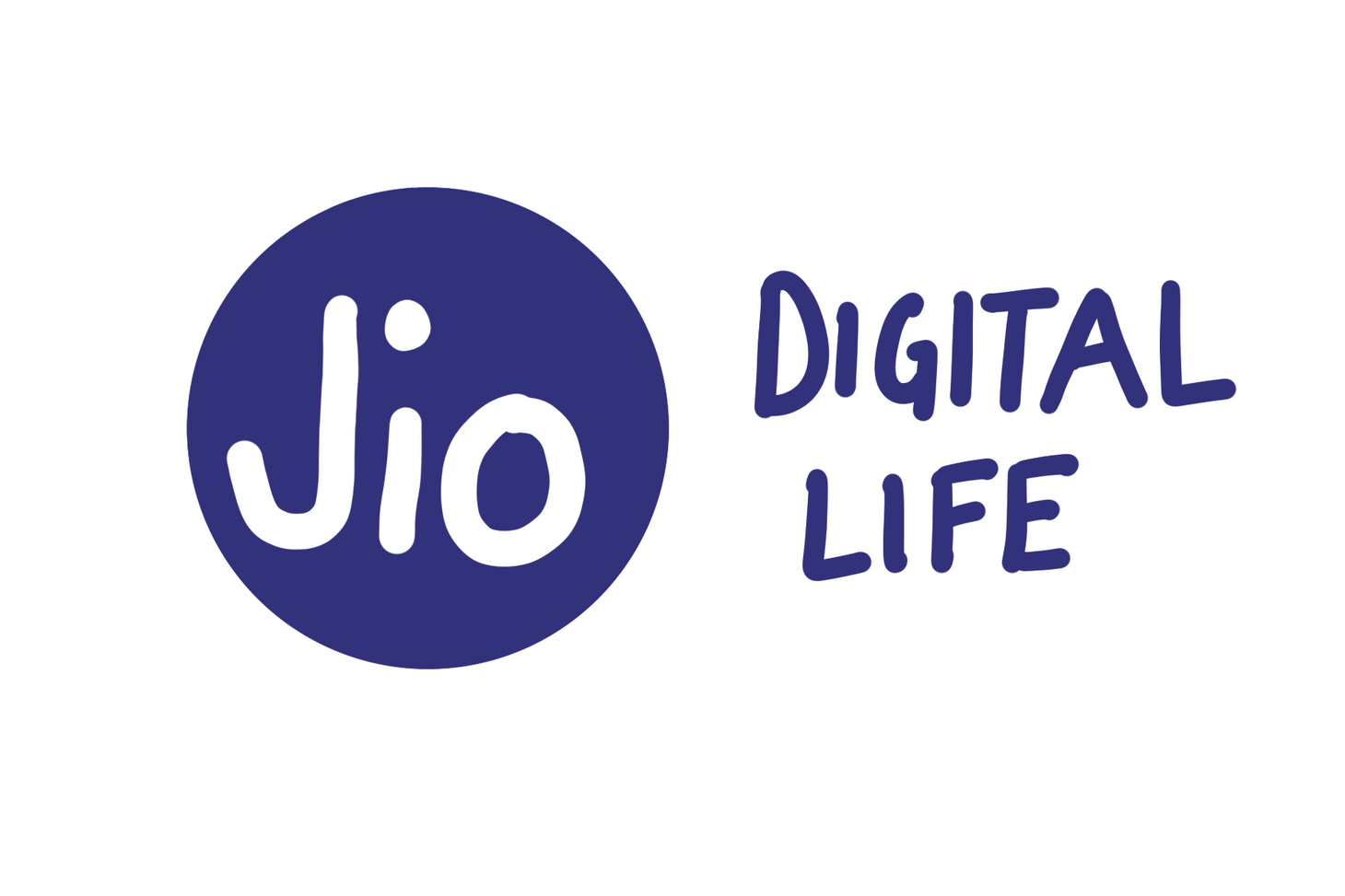 Table of Contents
Mukesh Ambani (MA), even by his standards, has been on a roll. Within three years of launch, his latest venture - Reliance Jio has become India's largest telecom enterprise in terms of subscribers, revenues and profits.
But it hasn't stopped there. He's announced project after project. And we're seeing Jio raise large sums of capital. That too, from marquee global players. But why? What's going on?
This article delves into it in the following format -
---
Quick background
MA took over as Chairman and Managing Director of Reliance Industries in 2002. Later in 2005, the group's business operations were split between him and his younger brother. While MA retained the older, more established businesses, Anil Ambani was given business verticals with higher growth potential. Namely - financial services, power generation and telecommunications.
After this, MA's enterprise included operations in polyester, petrochemicals, refining, and oil & gas exploration. All of these, though highly profitable, were industrial in nature. In hindsight, one can clearly see that MA always yearned to add more customer centric offerings.
Between 2006 and 2016, he's added - retail, media and entertainment, sports franchise management, and mobile broadband. All this has been made possible by reinvesting the cash profits generated in his industrial operations.
---
The Grand Plan
Here's are some excerpts from MA's speech while launching Jio in September 2016. The first three quotes tell us why he believes Jio was required. And the fourth one shows us what Jio wants to achieve.
"Anything and everything that can go digital is going digital – at an exponential rate. Faster than you and I can imagine. Whether it is manufacturing, commerce, healthcare, education, entertainment – life is going Digital."

"Through the ages, information and knowledge have driven humanity's progress. When you put the power of data connectivity, computing, software and information together, the price/performance of everything changes drastically. Everything gets disrupted."

"I believe, in the next 20 years as human civilization, we will collectively achieve more than what has been achieved in the last 300 years. We are at the beginning of a new era for humanity. In this era, if you are not digital, and if you don't have globally competitive digital tools and skills, you simply will not survive. You will get disrupted. You will be outcompeted. You will be left behind. You will become irrelevant. India and Indians cannot afford to be left behind. 1.2 Billion Indians cannot be left behind as the world enters a new era."

"Jio's mission is to meet this exploding need of Data for India. To take our nation from data shortage to data abundance. And to enable a Digital Life for a Digital India.

A Digital India -

Where the Digital Life of no Indian is ever threatened by scarcity, poor quality or unaffordability of data.
Where access to information knows no barriers.
Where quality education reaches the most inaccessible corners of the country driven by digital learning.
Where quality healthcare percolates right up to the remotest regions powered by e-Healthcare.
Where farmers are empowered with real-time Information to be connected with global markets.
Where mobile and e-banking ensures financial Inclusion.
Where connected Indians drive innovation and the world looks to India for the next big idea."
That's quite the vision! Here are my takeaways -
MA believes that digital will be a MUCH more important part of our lives than it is today.
He's pained by India lagging behind in the digital revolution.
He thinks this is the biggest opportunity for India to leapfrog ahead. And a massive business opportunity for Reliance to embed itself in the socio-economic fabric of India.
He wants Jio to be the electricity that powers all digital experiences in India.
Another key point that MA has stressed on for the future is - Reliance's focus on partnerships. With leading global and Indian companies. With millions of local businesses, SMEs and micro-enterprises. And with new tech-enabled businesses, platforms and social enterprises. More on this later.
---
Where are we in the plan?
In August 2019, at the annual shareholder's meeting, MA said that Jio's investment cycle is now complete. This means that most of the capital (₹ 3.5 Lakh Crores) that Reliance planned to invest, to set up Jio's digital infrastructure - has already been invested. Now, that investment has started bearing fruit, with revenues coming in from its 38.75 Crore users.
He added - all this has been achieved just by firing up only ONE of FIVE offerings that Jio's digital infrastructure enables. The one that's been enabled is - mobile broadband. And the other four are -
Internet of things - Smart sensors installed in residences, industries and public spaces that collect data. Example of a smart sensor is an electricity meter. It's always connected, and enables real time data monitoring. MA believes that going forward every premises will have dozens of such connected devices.
Home broadband - JioFiber is an optical fibre based, fixed landline technology which supports internet speeds of up to 1 GBPS. MA wants to digitise set top boxes (has announced plans to work with local cable operators), offer virtual reality content, interactive gaming, multi-party video conferencing, voice enabled virtual assistants, and many other smart home solutions.
Broadband for small and medium businesses - Here, JioFiber connectivity will be bundled with cloud applications. This will leapfrog them from no technology to having access to high quality tech-tools.
Enterprise broadband - Similar to the offering for small and medium businesses, JioFiber will offer cloud based services for enterprises. This will allow them to embrace digital - faster and at a more affordable price point. By March 2020, JioFiber already had 1 Million customers.
Alongside the above, Jio has been developing the following -
Blockchain technology (new kind of digital architecture - more secure than the current technology).
Virtual and mixed reality content for entertainment, shopping, gaming and most importantly for education.
Cloud infrastructure (computing and storage completely housed on the internet).
They've even started investing in technology startups. 27 of them as of March 2020.
So, it's fair to say that the plan is still unfolding...
---
Who are these global investors?
Considering the massive play that Reliance Jio is making, it's only prudent to get proven players to come along for the ride. In the last one year, many such partnerships have been announced. Let's look at them one by one -
Microsoft needs no introduction. In August 2019, a long-term partnership between Jio and Microsoft was announced. The reason? To combine Microsoft's offerings like Azure (cloud platform) and Office 365 (Word, Excel, Powerpoint, etc.), with Jio's connectivity. Additionally, they'll build cloud datacenters in India.
What's in it for Jio? People who already use microsoft's products, will move to Jio to get better prices and faster connectivity.
And microsoft sees this as a way to expand and further consolidate their userbase in India.

Facebook also, needs no introduction. The facebook app, instagram and whatsapp are household names. The play here is - WhatsApp. MA recognises that with it's massive userbase, WhatsApp is where India communicates. And adding a payment functionality to it could bring billions of cash transactions to digital realm. Facebook will invest ₹ 43,574 crores in Jio for a 9.99% stake.
When MA talks about partnering with Large, Medium, Small and Micro Enterprises, he's talking about - connecting them to broadband internet through Jio, having them use Microsoft's business applications, and enabling their conversations and transactions via WhatsApp.
The Public Investment Fund of Saudi Arabia is one of the largest sovereign wealth funds in the world. They have investments in some of the largest companies in the world - Uber, Tesla, Starbucks, Berkshire Hathaway, Walt Disney, Facebook, and many more. They'll invest ₹ 11,367 crores for a 2.32% stake.

KKR is one of the most respected investing groups in the world. They've previously invested in Lyft, EuroKids, Corel (the company that owns CorelDRAW) and Max Financial. KKR will invest ₹ 11,367 crores for a 2.32% stake.

Vista has more than $57 Billion in capital invested around the world, with a focus on digital. Their other investments include - Tibco, Kazoo, SentinelOne and Quickbase. Vista will invest ₹ 11,367 crores for a 2.32% stake.

Silver Lake is a huge technology investor with assets over $40 Billion under management. They have previously invested in Airbnb, Alibaba, Twitter, Dell and SoFi. Silver Lake will invest ₹ 10,203 for a 2.08% stake.
Raising capital from firms like KKR, Vista and Silver Lake makes the rest of the world take note of what Jio is doing. And they also get access to networks and expertise of these firms.
The others -
Mubadala has multiple investments in the Oil and Energy sector. They will invest ₹ 9,094 crores for a 1.85% stake.
General Atlantic's popular investments include - Ant Financial, Slack, Snapchat and Uber. They will invest ₹ 6,598 crores for a 1.34% stake.
ADIA (Abu Dhabi Investment Authority) manages a large diversified portfolio of assets. They will invest ₹ 5,684 crores for a 1.16% stake.
TPG's popular investments include - Burger King, Ducati, Lenovo, Lenskart and Spotify. They will invest ₹ 4,547 crores for a 0.93% stake.
L Catterton is the investor of choice for global consumer focussed brands like Peloton, Vroom, and FabIndia. They will invest ₹ 1,895 crores for a 0.39% stake.
Intel Capital is the investment arm of Intel corporation. It invests in cloud computing, artificial intelligence and 5G. They will invest ₹ 1,895 crores for a 0.39% stake.
Qualcomm Ventures is the investment arm of Qualcomm Corporation. They are a key player in innovating in and around 5G techonology. They will invest ₹ 730 crores for a 0.15% stake.
Put together, 25.22% stake in Jio has been sold by Reliance, while raising ₹118,318 Crores. And with that, some of the top minds in technology all over the world, will now work on making Jio a grand success. Incredible!
Further, additional capital is being raised -
Through a ₹53,125 Crore right issue. (When a company asks its shareholders for additional funds at a price, and issues them additional shares in return - that's a right issue)
By selling a 20% stake of their refinery business to Saudi Aramco Oil Company, for $15 Billion (₹1.12 Lakh Crores).
By selling a 49% stake of their petro-retail business to BP, for ₹7,000 Crores.
Transferring ₹1.25 Lakh Crore worth of hard infrastructure assets (invested in to power Jio's network. This would include towers, wiring etc.) into a trust.
MA has really gone all in on his digital play. And this time he wants to do it through innovation, partnerships, and low debt.
---
What lies ahead and what it means for India
Two of the most influential people in India - Prime Minister, Narendra Modi and Reliance's Chairman, Mukesh Ambani -  have repeatedly been talking about Digital India.
To understand the reason behind this exuberance - let's look at the numbers.
India has 1.3 Billion people.
50% of them are under the age of 25.
Most of them have either recently (in the last 3-5 years) gotten access to the internet, or are yet to do so. And in that case, they'll get it soon.
All of them will quickly learn to use things like - WhatsApp, YouTube, Google, Facebook. And their exposure, worldview and thinking will grow. They will want to become a part of the digital economy and the digital world.
This digital play is inevitable. If not Reliance, someone else would do it. Slowly but surely, digital will bring all our fellow Indians into the formal economy. And bring about new kinds of businesses and lifestyles.
Jio is on a transformational path. Not only for Reliance. But also for India.
---
Finally, what is the answer to the question asked in the title - What is Mukesh Ambani doing?
He's doing exactly what he said he'll do - he's moving Reliance from investing in India's economic future to integrating it deeper with India's social fabric. And he's doing that through Digital.
---
PS - this article was published on 10th July 2020, and is updated till 12th July 2020.
Stebi Newsletter
Join the newsletter to receive the latest updates in your inbox.