Ultrahuman: Betting On Health & Fitness, And Data
An analysis of the Indian startup with a global audience -- that's personalising fitness, and enriching healthcare with data.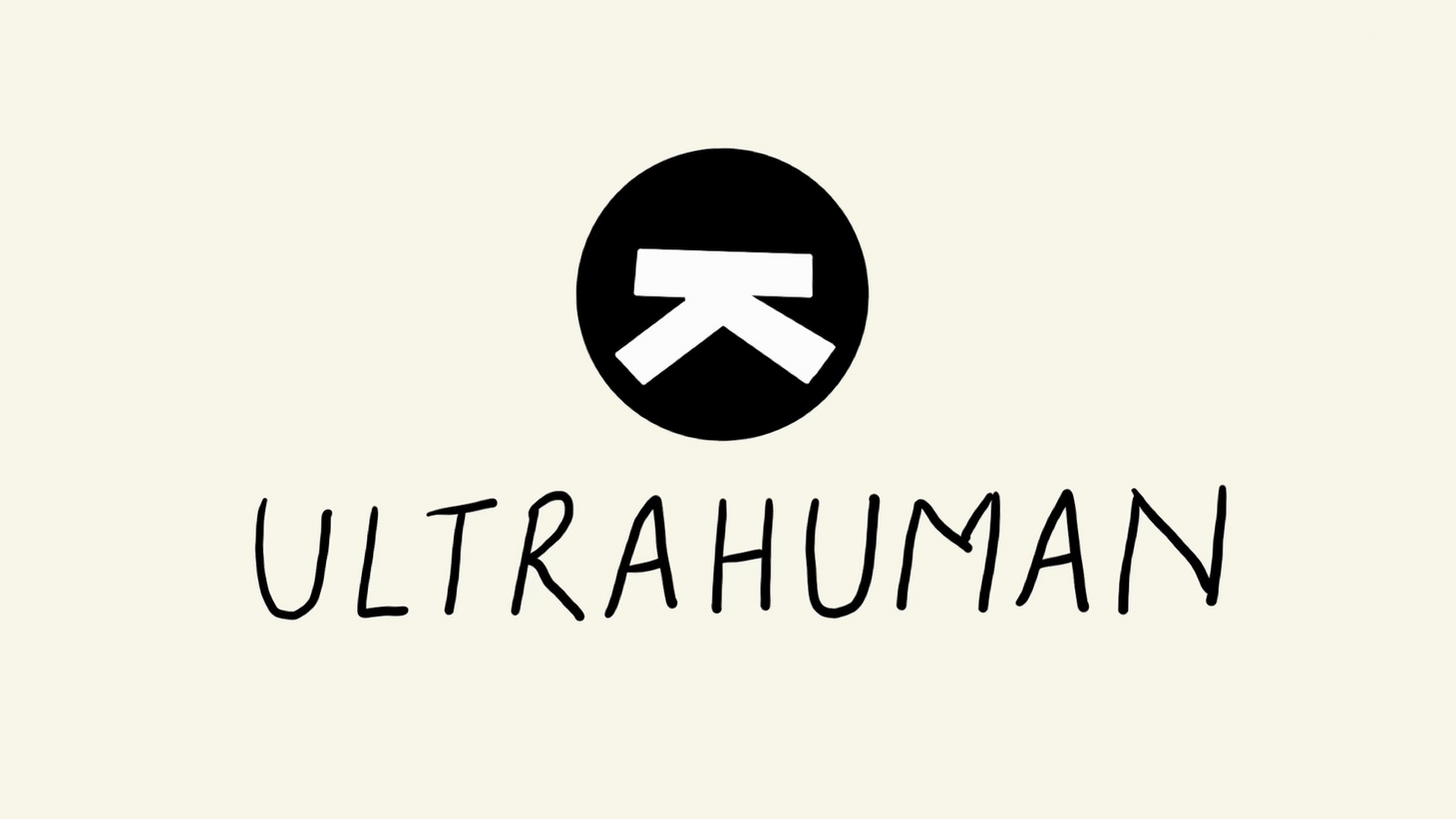 Table of Contents
Hi there!👋🏻

I'm a day late in publishing this article. My apologies🙌🏼; been recovering from Covid 🤷🏻‍♂️. Though the fear of Covid has lessened to some degree; it's still an ordeal to deal with. I genuinely hope that you and your family are safe😷 and well👍🏼.

Good health is a mysterious thing. Despite best practices, no one knows for sure what actually goes on in their body. Most disorders, when known, come as a shock! "What did I do wrong, doctor?!"

In this space, accurate patient data is one step in the right direction. And that, combined with a comprehensive wellness ecosystem, is what Ultrahuman is building.

In typical Stebi fashion, today we dive into the business of Ultrahuman, and articulate it from the eyes of an investor. We'll cover — the problem at hand, how they're trying to solve it, valuation, our apprehensions, and more.

Let's get started.
---
Index:

1. Founding Story

2. Breaking it down

- The Problem At Hand

- Consumers Looking For Solutions

- Ultrahuman's Swing

- Target Audience

- Building For The World

3. Are They Any Good?

- The Numbers

- Strategically

- Apprehensions

4. Closing Comments
Founding Story
Mohit Kumar, was at a martial arts camp when he noticed that athletes majorly relied on smart devices for training and recovery; their whole regimen was data-driven. As a fitness enthusiast, he was enthralled. He looked for similar devices for civilians, but was left wanting.
Along with his old running-mate Vatsal Singhal (his co-founder from their previous venture, Runnr, which they sold to Zomato in 2019), he started working on Ultrahuman.
They incorporated UltraHuman Healthcare Private Limited in November 2019, with the goal of personalising fitness, and enriching healthcare with data.
---
Breaking It Down
The Problem At Hand
From a metabolic health standpoint, apparently, over a billion people are unfit. Good metabolic health is — minimal belly fat; normal blood sugar; stable appetite and energy; muscles, bones & joints that allow for activity; and normal blood pressure. Just good health, basically.
Such 'unfitness' is a result of years of poor lifestyle decisions. Everything from food choices, lack of sleep, little or no exercise contributes to it. And new-year-resolutions around diet and exercise only go so far.
Consumers Looking For Solutions
With rising awareness and affluence, people are willing to spend on improving their health and fitness. According to a McKinsey report, consumer spending in this space has been rising globally. We're now familiar with step counters, heart rate monitors, and sleep trackers, but, lung capacity scorers and pee/poop analysers are also on the market.
The heightened consumer demand has entrepreneurs taking a swing at this space.
Ultrahuman's Swing
Three parts — real time bio-trackers, mobile app with fitness and wellness programmes, and big data analytics.
For their first bio-tacker, Ultrahuman bet on tracking blood glucose, real-time. Our blood glucose levels, like blood pressure, have a healthy range, beyond or below which it's deemed unhealthy. This parameter rises and falls as a result of food, stress, sleep, and activity. To capture this data, Ultrahuman sells a medical grade, arm-mounted-patch (called Cyborg; currently available for beta access), which sends real-time data to the Ultrahuman app via bluetooth. Users start learning about triggers that kick their blood glucose out of range, and hence avoid them. Like Charlie Munger said, "All I want to know is where I'm going to die, so I never go there."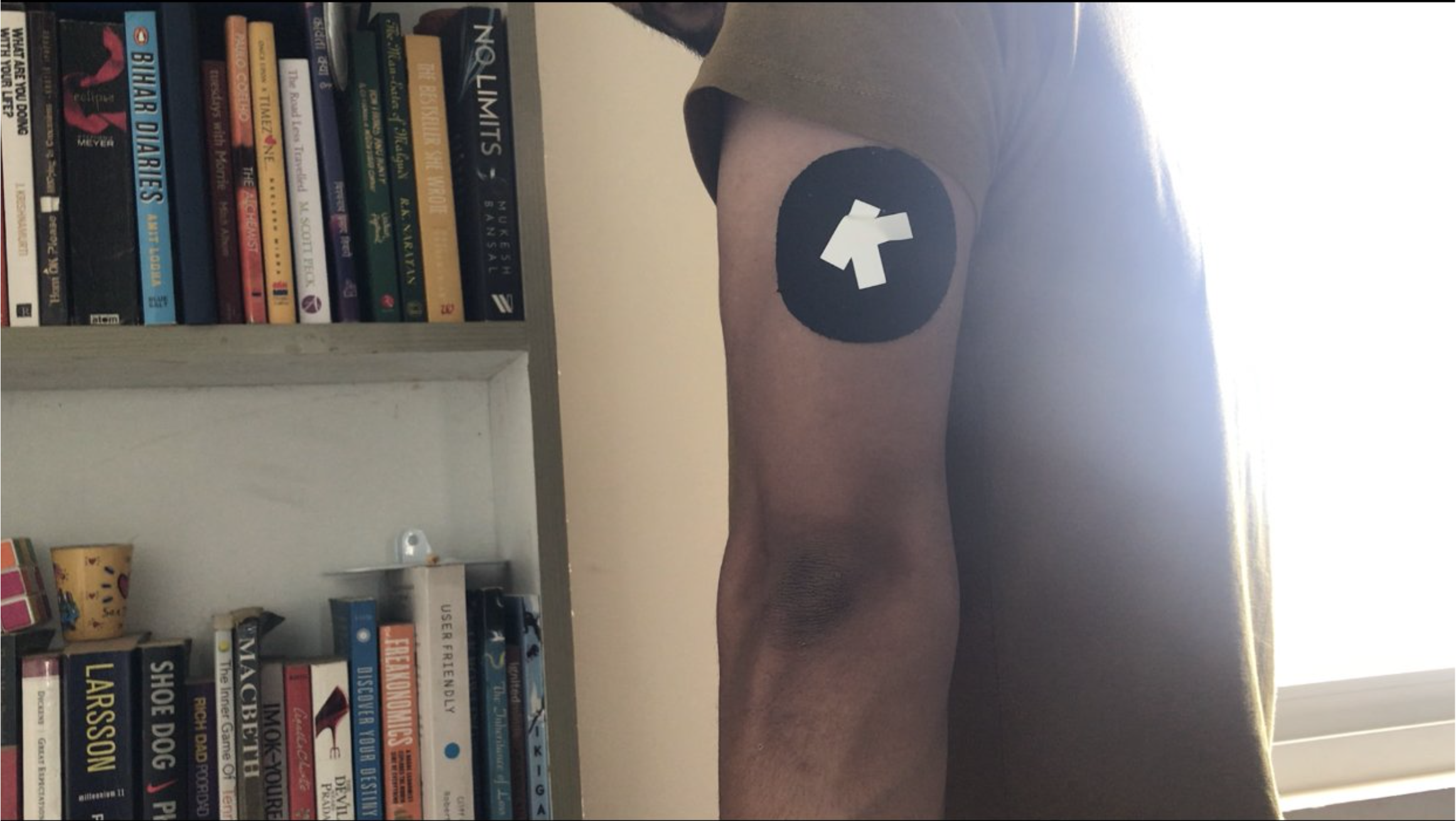 They sell the Cyborg at ₹ 5,999 for 2 weeks. ₹ 34,999 for 12 weeks. And ₹ 1,39,999 for 52 weeks. A single patch lasts for two weeks, after which one must replace it (hence, reorder).
Next, through their app, they present this data user-friendlily. App store and Play store ratings of 4.4 and 4.5 suggest that users love the app. Further, to cement users into their ecosystem, they've put together an impressive catalogue of international coaches and trainers, for sleep enhancement, meditation, yoga, and workouts.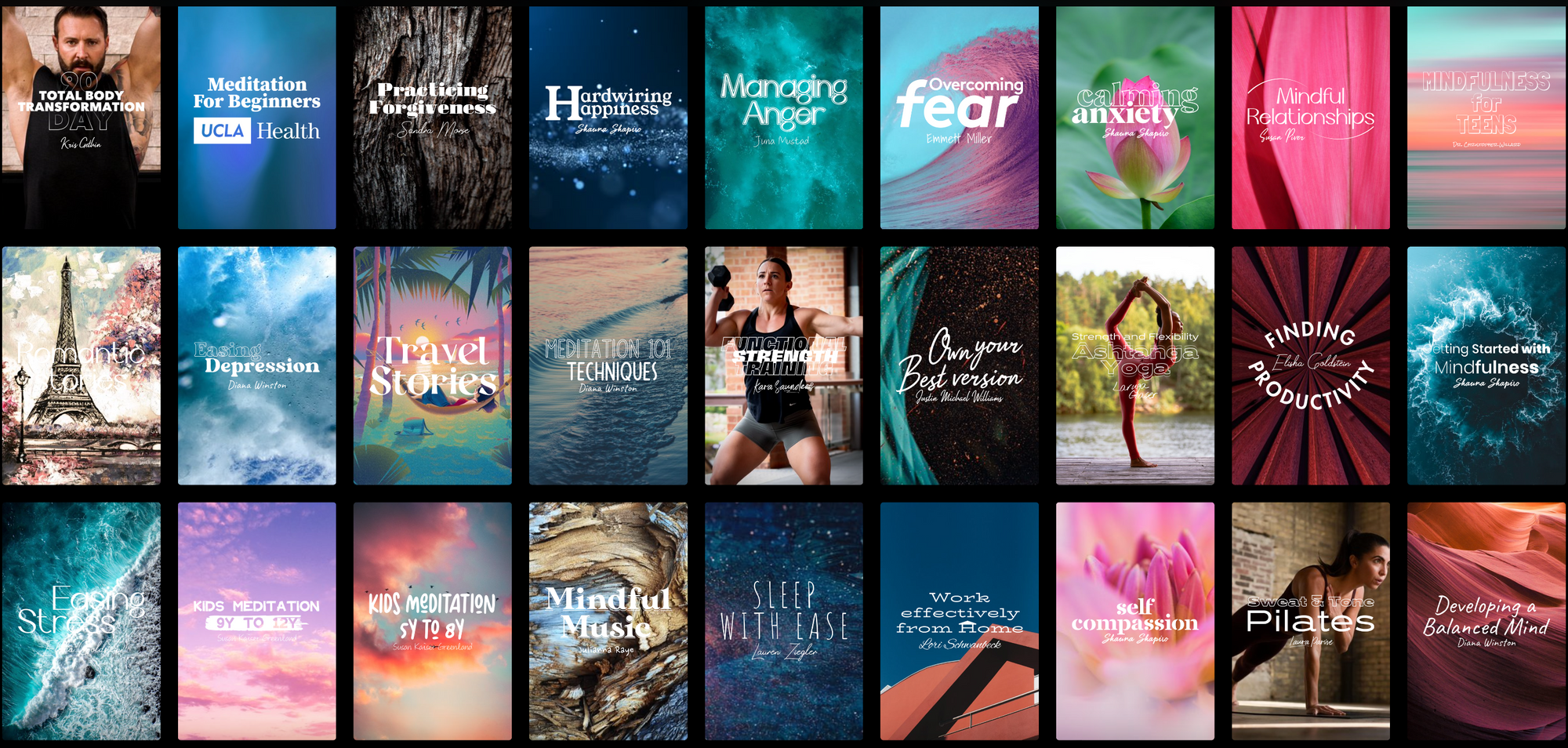 All of this content is available for subscription at ₹ 1,998 per year; currently available at 50% discount.
Now, over time, real-time bio-data of hundreds of users, will become an exceptional asset. This should help the company — make trackers more accurate, improve the quality of the platform's research and intelligence, and hence further cement their position.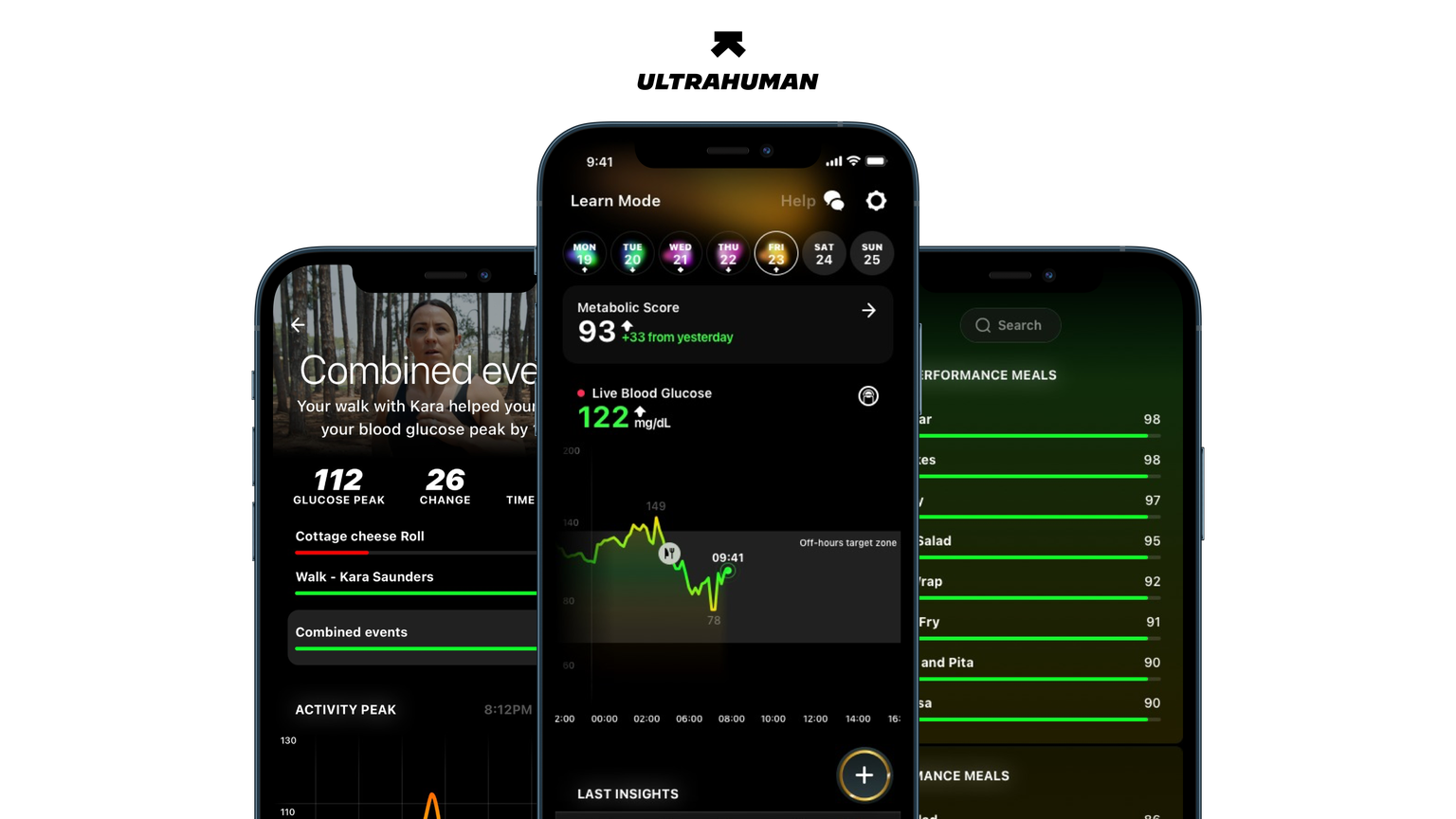 Their long-term plan is to launch more trackers that feed the app with biodata, and become a holistic health and wellness destination. An added advantage in such a business is, that it has sticky customers — once in, users prefer not to lose all that data. Think of the long-term Fitbit user, who, despite being an iPhone user, doesn't move to the Apple Watch.
Target Audience
Ultrahuman targets upper-middle income to high-income individuals who care about improving health and fitness, and are willing to spend on it. Within that strata, since it involves data and tech, two types of profiles:
Those with a high degree of bio-lingo sophistication (athletes, and aspiring athletes), and
Those who care enough to take the time to learn it (fitness enthusiasts).
The above predominantly points towards under 40, metro audiences. The key is to build for the geeks, the initial evangelists, and then allow it to proliferate while simplifying the offering. That's how Tesla did it. Sports car first. Expensive car next. Budget car last; when everyone loved them already.
Building For The World
Ultrahuman, unlike most indian startups, is building for a global audience. Their partnerships (with trainers and experts) too are in line with that international focus. The good here is that it opens up many wealthy markets, and the tough part is more regulation, and more competition.
---
Are They Any Good?
The Numbers
Ultrahuman seems to be doing well on user engagement.
They have over a thousand people waitlisted to try the Cyborg beta💯.
The app averages 21 opens per user per day🪝, and
Their subscriptions have been growing at 60% week-on-week🤯.
These numbers suggest that they're knocking it out of the park.
But, at what cost? In FY21, they had ₹ 22 Crores as net spends — an average burn rate of ₹ 1.85 Crores per month. With liquid funds in their FY21 Balance Sheet at ₹ 28.25 Crores, their runway at the given burn rate is around 15 months.
Meaning of Net spends, Burn rate, and Runway⬇️
If a company earns ₹10 during the year, but spends ₹70. Net spends are ₹60 ( ie = 10 - 70). That 60, when divided by 12 months, gives ₹5 spent per month. That's their burn rate — the monthly rate at which a company is burning through capital.
Now, say the company has ₹90 in the bank. At the current burn rate, they have 90/5 = 18 months until they'll have to raise money again. 18 months here is their runway.
However, they raised more money by August of FY22. This could point towards an increase in burn rate. Here's their funding history:
| Round | Money Raised | Investors |
| --- | --- | --- |
| Series A (December 2020) | ₹ 57 Crore | Nexus Venture Partners, Blume Ventures |
| Series B (August 2021) | ₹ 131.25 Crore | Nexus Venture Partners, Blume Ventures, CRED's Kunal Shah, Steadview Capital, iSeed, Vikram Dhingra, Sujeet Kumar, TigerGlobal's Scott Schleifer, Zomato's Deepinder Goyal, and 7 others |
Exchange rate of ₹75 per USD has been used above.
In their series B, they raised 131.25 Crores at a pre-money valuation of ₹ 378 Crores. Giving them a total post-fundraise value of ₹ 510 Crores. This, from the eyes of an investor, implies that they're confident of delivering at least (10%) return on this capital employed, ie ₹50 Crores profit per year.
Next, let's look at revenue. In FY20 (five months of existence), they had nil operating revenue. In FY21, operating revenue grew to ₹7.63 Lakhs. And for this year, FY22, when the cyborg started beta testing, and their app grew in popularity, no numbers are publicly available (yet).
💡
As an aside, I want to explain why burning capital isn't as bad as it's made out to be. Hear me out.

In the industrial age, businesses imported heavy machinery for Crores of rupees and capitalised it in their books. Once production started, each unit they manufactured was unit-profitable. Say they sold at ₹100, and manufactured at ₹35. The ₹65 difference earned per unit, helped meet other operating costs, and in amortising the large machinery.

In the information age however, market leading software can't just be bought like heavy machinery. It has to be built by employing programmers, team leads, systems architects and so on. And, this takes time. On their P&L, the employee costs adds up, and results in a 'loss' during that period. But really, this isn't a loss, as much as it's Capex. The key is whether they successfully build something that generates more revenue than total costs.

Software businesses burning through capital don't deserve the ridicule they often get, just because that model doesn't fit in our traditional knowledge of accounting and business.
Strategically
I'd heard an interview of Mohit Kumar (the founder CEO); my sense is that he has a good feel for branding and customer delight. He spoke of keeping the brand simple and intuitive, not over-engaging users, and so on. At this life-stage of the business, I think that those two targets are key. So from that perspective, Ultrahuman has a good commander in chief.
Further, Ultrahuman's software play has the advantage of zero marginal cost — where to serve each new users, the company doesn't need to spend anything additionally. The app itself serves them, which is a fixed cost on their P&L. In such businesses, once the number of users hit break-even-point, all incremental revenue becomes profit. The goal is to hit that escape velocity ASAP! The software business seems good, on the face of it, their revenues in a year or so, should be a good indicator of whether they'll make it.
Biodata, in time, will be an insanely valuable intellectual property! That's for sure. The success of this technology hinges on learnings derived from studying such expansive data, and how that's used to deliver value. Along with the bio-research, it's critical that players like Ultrahuman win user trust. Once users trust that their data goes towards research for improvement, rather than just profiling that's sold to pharmaceutical companies, they'll be happy to participate in such 'greater good'. The risk of "Ask App Not To Track" is always there. But that, in my opinion, is some time away.
The Cyborg is their riskiest bet. However, from the pricing mentioned, it seems that the unit economics are decent — meaning that they make a profit on each unit sold. More on this under apprehensions.
The three strategic powers that Ultrahuman should enjoy if things go to plan are:
Scale economies: If they hit that escape velocity, the power of zero marginal cost shall take them home!
Network economies: Since their product will get better from learnings derived from user data, each user shall benefit from the incremental users on the platform. And
Branding: Their users love their product, and if they can continually deliver delightful experiences, their evangelists shall stick with them and even enhance sales.
Apprehensions
My bet is that, unless medically required, invasive trackers (in-body, rather than on-body) shall not become mainstream. The hassle, pain, and inhibitions around staying pricked 24×7 are considerable. Plus, noninvasive blood glucose trackers are on the horizon. Once they prove their accuracy, other wearable players like the Apple Watch should integrate them too. I'm sure Ultrahuman is watching this space. The future of trackers is surely noninvasive. (As an aside, watch this brave-heart's Shark Tank India pitch where she presents a non-invasive glucose tracker, and wins funding from Lenskart founder, Piyush Bansal.)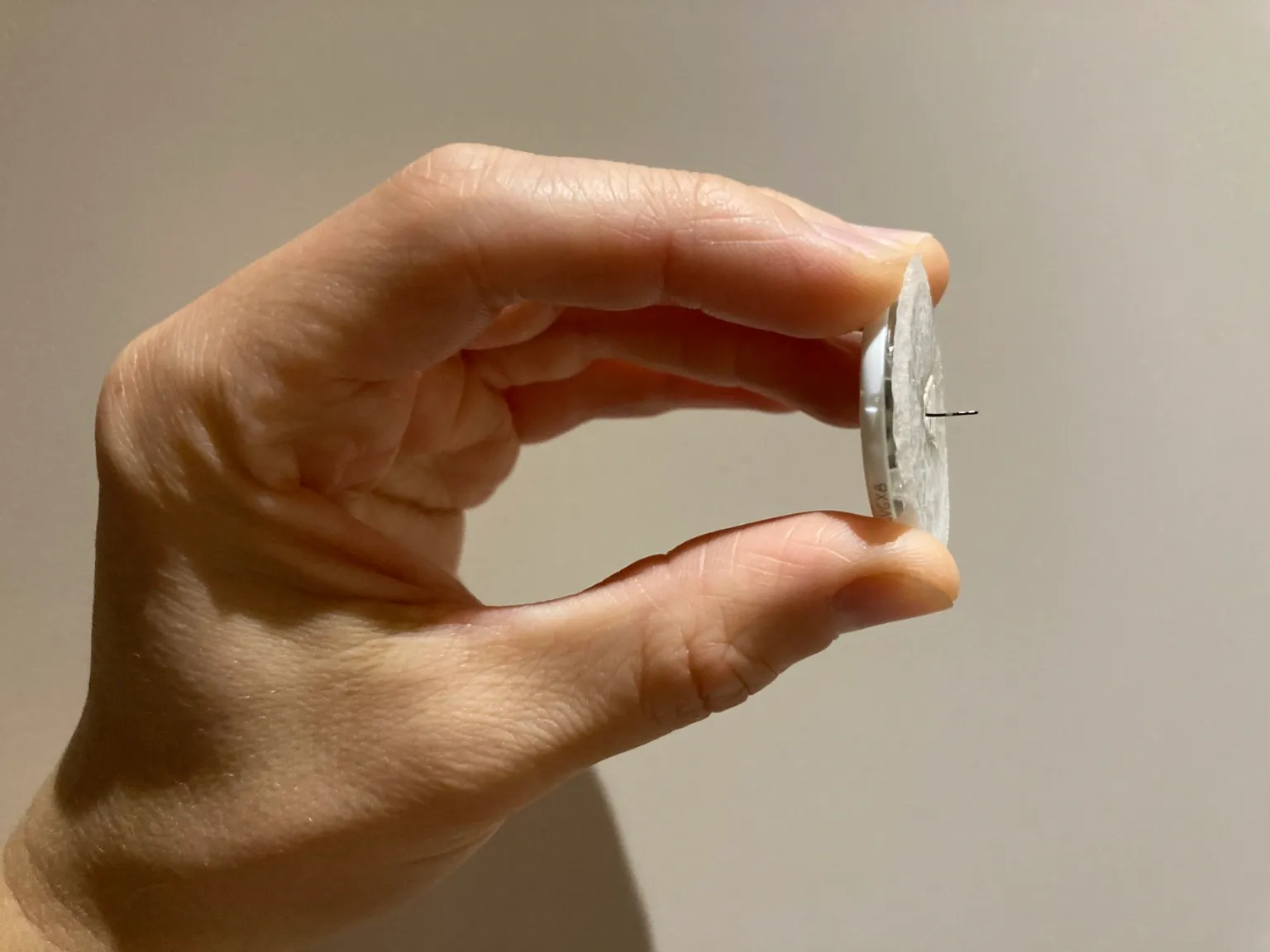 Ultrahuman, to their credit, have been extremely cautious about how they've marketed themselves. They haven't overpromise on the accuracy of data. Their users understand that they're dealing with a work in progress… a prototype in testing, rather than a finished product. That said, in time, accuracy will be the holy grail. How the medical fraternity uses it is a different story, but the data itself must become accurate.
In all health related businesses, legal risk is extremely high. It's too early to say how Ultrahuman would be affected by it. But the invasive device doesn't inspire confidence.
Finally, rate of change and completion. As Warren Buffett says, odds of making investing returns are better when there's ultra slow rate of change. Health and wellness is a hot industry which promises rapid innovation and change. Ultrahuman has presented itself as a frontrunner. How that, along with completion from Tech behemoths, impacts their business, and how they respond to it, shall be critical to their success or failure.
---
Closing Comments
Playing in a space that Apple is keen on, is only for the bold! Ultrahuman, with their platform focus, high-quality content, and stunning user engagement has made a remarkable start.
Their Cyborg is just one conduit to feed data into their platform; and other trackers shall so the same.
The main play is the platform. How engaged their audience is, how well they interpret user-data, how good their content is, how the tech giants play this game… these will decide Ultrahuman's future.
Due to the lack of financial information over a long enough time period, it's hard to comment on their investment worthiness. But I hope this piece helped you understand the business model, and see it from an investor's lens. :)
Thanks so much for your time! Do share this piece with others. :)
Stay safe, and see you soon!
---
Stebi Newsletter
Join the newsletter to receive the latest updates in your inbox.